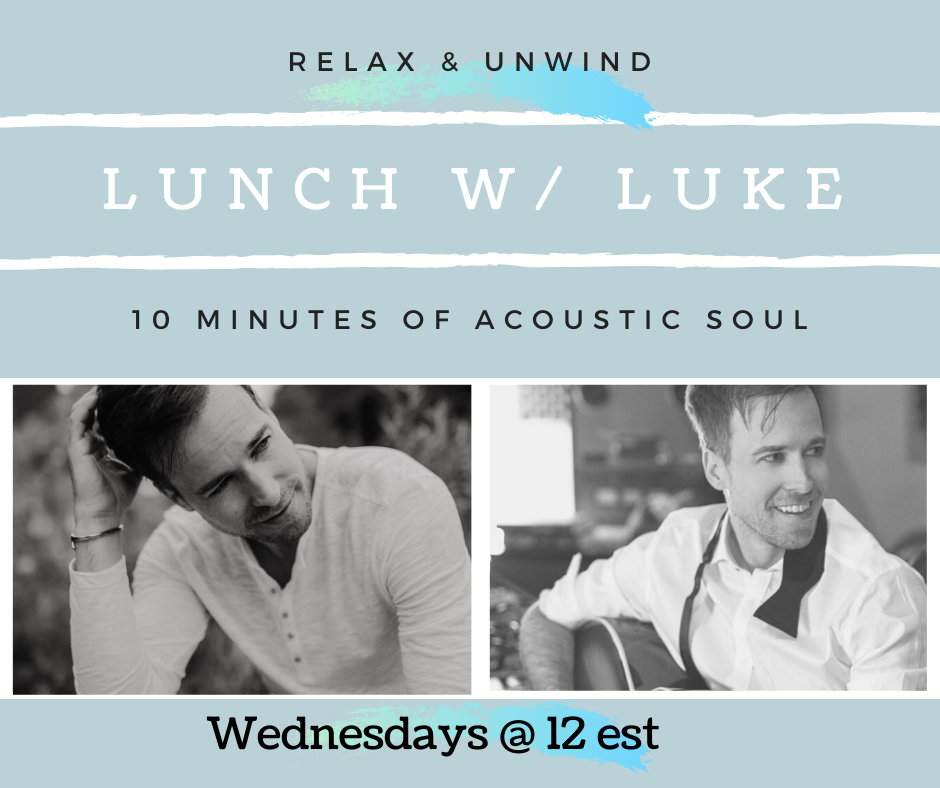 Hey guys,
I loved our time together through the spring with Smokey Sunday's and Motown Monday's.  It was a blast and really filled my cup as I hope it did yours.  But now that life is picking up again and days seem shorter (just when they should be longer ha), I decided to change things up.  I'm looking forward to offering you a weekly dose of acoustic soul in my new Lunch w/ Luke livestream series that will take place on Wednesdays at 12 pm EST starting Wed, July 15.   
These weekly events will be short but sweet! A 10 minute session of soothing acoustic soul for that mid-day boost we all need.
See you on my facebook page!
Luke