TIME EP SET TO RELEASE OCTOBER 15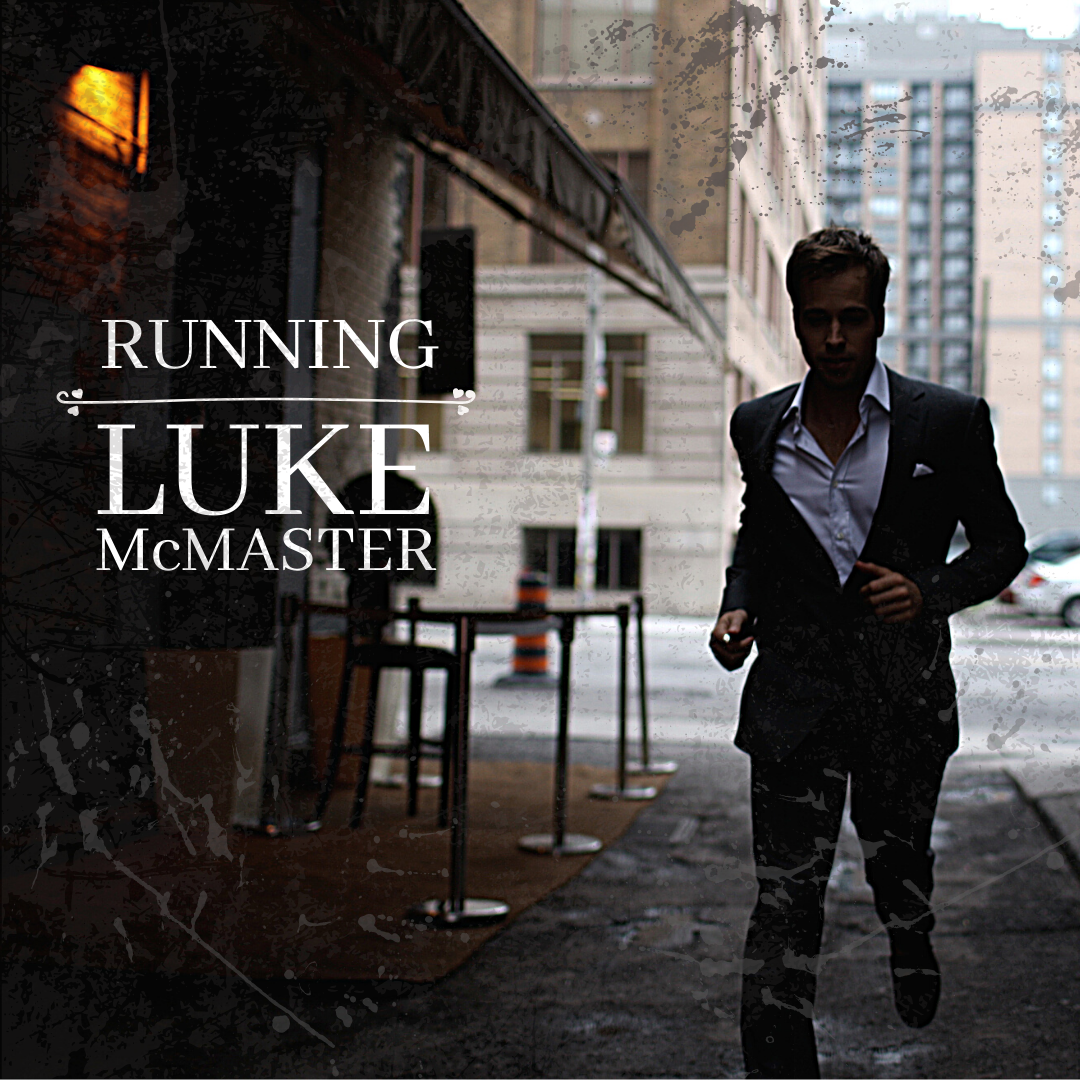 Stream Running on your preferred platform!
TORONTO, ON… Luke McMaster is set to release Time an EP via Virgin Music, on October 15, containing five original songs, recorded in 2008 and never-released.   The first single "Running" and with accompanying video to follow next week.  McMaster also is the producer of the album along with award-winning Canadian composer/producer Greg Johnston. 
 In 2008, McMaster reintroduced classical soul and Motown-inspired music into these new tracks. Luke and long-time friend and producer/co-writer Greg Johnston poured their hearts into the Time EP, but when McMaster presented it to publishers and his label, nobody was interested. "They were looking for pop music," says Luke. "They wanted more McMaster & James, but that wasn't who I was anymore." 
 "I've spent my entire career singing soul, which is what I love to sing...this music I believe is timeless." Says McMaster.   
Time is about rediscovery, loss and gratitude.  Finding the time was difficult before this worldwide Covid-19 Pandemic for so many things he says.  We've been forced to slow down, appreciate what's around us and our longing for the past is showing up everywhere now...from our taste, our memories, our relationships, some shattered and some now mended, are all testing us.  What is ultimately important now and what do we want to show people about ourselves?  People I know are hiding away at home and being anti-social, others are showing more of their emotional selves.  We are being shaken to our core and this is what time shows us.  The story beginning, happening and continuing." 
 Timing is everything, and sometimes you just have to wait it out. Says McMaster.    Like many, lockdown downtime became a time to do a little housecleaning, and that's when he came across this forgotten project that fell through the cracks years ago. 
 His creative partnership with Johnston survived and thrived, and McMaster was proven right about the audience for soul music. 2008 just wasn't the time for Time. "Thank God that we didn't put it out before," says McMaster. "I'm a different kind of artist now, in a world where you can release music you believe in on your own. Back then, you were stuck in what the label wanted from you." 
 That was before McMaster became the new champion of blue-eyed soul in Canada. The hit songwriter (Rihanna, Nick Lachey) crafted brand-new treasures in that classic sound with legends Lamont Dozier of Motown and Rascal's founder Felix Cavaliere on the Icons Of Soul album in 2018. He celebrated the writer of "My Girl" and "You've Really Got A Hold On Me" on 2020's Songs Of Smokey. Smokey Robinson said "Check out @lukemcmaster's cover of my song Ooh Baby Baby,  adding, "Amazing job, Luke!" to his 1 million followers. 
  Time EP Track Listing: 
 All I'm Missing Is You  
Time 
Running 
Can't Get Enough Of You 
I'm At Your Mercy 
  And now is the time for Luke McMaster's hot new single, "Running," from his forthcoming album, Time. released on September 17, 2021.   
"Time is a slow burn, McMaster unveiling his silky falsetto over a rich groove and layers of irresistible harmonies. It may have been recorded in 2008, but its timeless, classic sound is perfect right now. The time is finally right for Luke McMaster's Time." --Bob Mersereau   
 "New songs blend in perfectly with the charming covers... McMaster's originals have the capacity to stand toe to toe with some memorable classic tracks and you won't know the difference between the two." --Press Plus 1 
### 
About Luke McMaster 
Luke's signature pop sound fuses early soul with contemporary R&B in the vein of throwback artists like Chromeo, Michael Bublé and Maroon 5.  McMaster has been thrilling audiences with his unmistakable, soulful tenor since his early days on the music scene as one half of the gold-selling Canadian pop duo, McMaster & James.  He made his first big mark as a solo artist in 2013 with his hit song "Good Morning Beautiful", co-written with multi-Platinum American and Grammy-nominated recording artist, Jim Brickman, which charted #3 on Billboard AC while remaining top 20 for 15 weeks.  That same year Luke was named BellMedia "Emerging Artist" for "Good Morning Beautiful". 
As a songwriter, McMaster has multiple credits for notable artists such as Rihanna, Nick Lachey (98 Degrees), Jesse Labelle, Eva Avila and Marc Jordan, with numerous placements and projects for film and TV.    
lukemcmaster.com | Facebook | Instagram |  Twitter | Youtube 
For more information: 
Media contact:  Deborah Knight,  
dkpr public relations inc.  
cell:  416-200-3577 e:  dknight@dkpr.ca