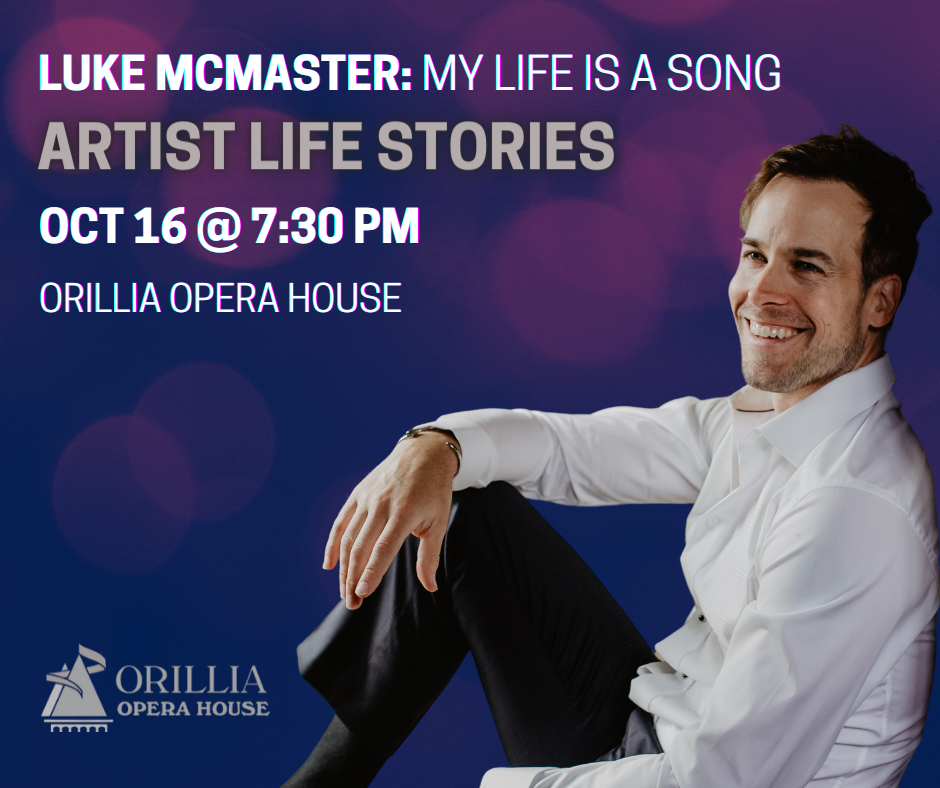 I'm honoured to join a wonderful line up of artists being featured in this series which runs October 15 - 18 at the Orillia Opera House. 
Oct 15 -  Ian Thomas
Oct 16 - Luke McMaster
Oct 17 - Amy Sky
Oct 18 - Maureen Jennings
Each event is like a perfectly mixed cocktail - two parts conversation, one part show and tell, one part question and answer and splashed with a dash of the unexpected. Each event includes on 60 minute interview set and ends with a post-show question and answer from the stage. Each artist will bring their own unique musical journey to life. And, everyone comes away with the true story behind the artist. 
Call (705) 326-8011 to book! Our Box Office is open Tuesday to Friday 11am to 3pm and 11am to showtime on performance days. On Sunday & Monday performance days, the Box Office is open 2 hours prior to showtime. 
Subscription available for all 4 events of the Artists Life Stories $180.00